Line Drawing
All drawing uses lines... lines are so very simple, just pick up a pencil, place the tip onto your paper, and push it along!... Now, try pulling the pencil towards you as you draw... pushing and pulling are very different ways to use your pencil.  Let Mimi help you to learn about drawing and having fun!
Watch as the picture is drawn then download the picture to color in! FREE!!!
Quick "How to Draw" videos!  Enjoy!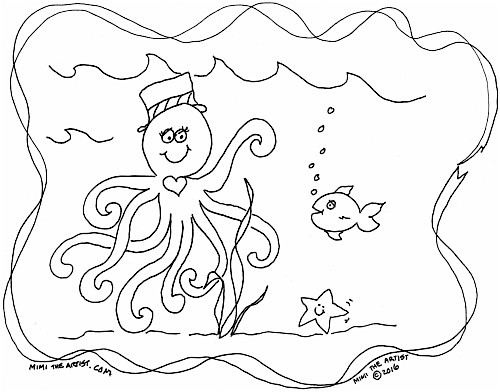 Octopus, fish and starfish, having fun "under the sea"!
---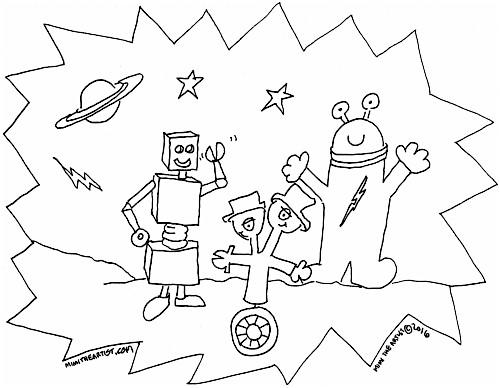 Robots and aliens!
---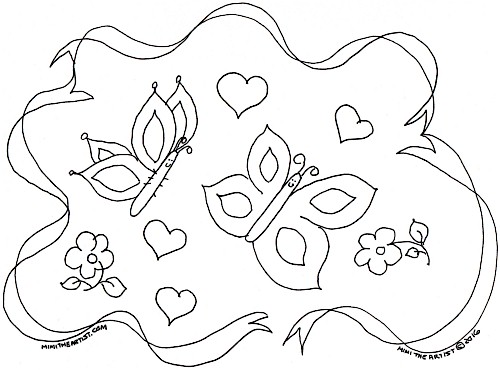 Butterflies, hearts and flowers to color!
---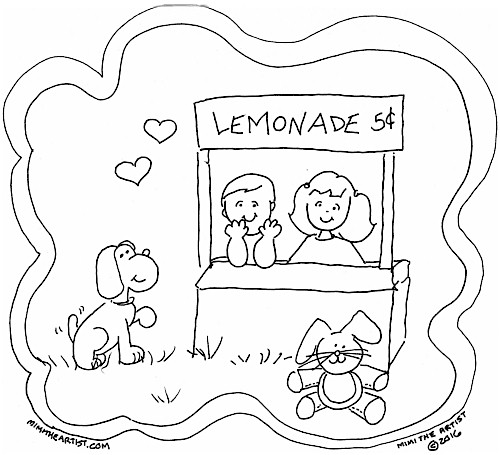 A picture of a lemonade stand with a little girl and a little boy.  A cute puppy and bunny join them!
---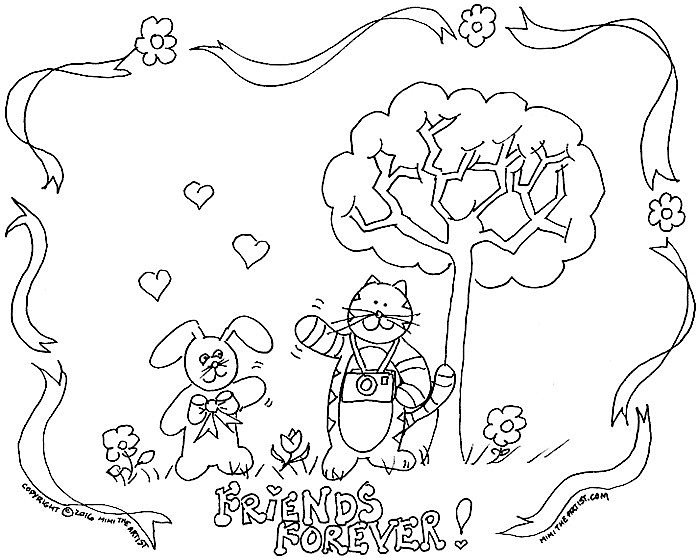 A little cat who thinks he is a great photographer, waving to his new friend, the little bunny.
Save
Save
Save
Save
Save
Save
Save
Save
Save
Parent Category: Drawing
Drawing creatures from Outer Space is a fun thing to do because there is no way that you could make a mistake!  Have fun being a little bit "crazy" as you draw!
Here is an example of a drawing before Mimi colored it in.  First, Mimi drew the silly aliens using markers, then she used her crayons to fill in all of the spaces!
Save
Parent Category: Drawing
The skill of using a straight edge to draw a line is often a challenge for young children.  The examples below were used when patterns and colors where also being taught.  Any straight edged shape would do, just make sure it is made of a sturdy material (cardboard works great!).  The clear plastic shape that is displayed in the 1st picture was from a box of 30 purchased at a tag sale!
Mimi the Artist likes to use simple shapes to make interesting pictures.  Below are examples of using a triangle pattern and tracing along its edges using either a marker or colorful crayons. Young children enjoy doing this project using crayons the painting in the spaces with paint.  Water based paint was used in the pictures below:
Save
Save
Save
Save
Save
Save
Save
Parent Category: Drawing