As an art teacher for grades K-5, I taught my students how to care for the art supplies that were ours to use in the classroom.
When I was first hired I noticed how worn out the majority of paintbrushes were.  The tiny hairs were sticking out at odd angles and shedding onto the artwork that the young students were working on.  The budget was tight in the public school system that I worked for (as with most!) but I felt it to be very important that each child had good quality supplies to use.  I ordered new brushes and came up with a fun way to teach the kids how to maintain the smoothness of the brush hairs.
For the demo I used 2 large paintbrushes that I brought from home (4" flat brushes used for painting walls, one was brand new and the other was many years old and had been poorly cared for). I also had drawn a funny cartoon of 2 paintbrushes onto large poster board and a smaller drawing that I then copied for each child to take with them. I used the analogy of a "bad hair day" and if the paintbrush was stored brush side down into the cup of water then the hairs would bend and if the brush was not used gently while painting but was jammed down onto the surface the metal "collar" would cut off the hairs. The demonstrations was a huge success!  (I was a "traveling" art teacher, teaching in 3 different buildings, and met with over 900 students each week... that made for a big savings on paintbrush replacements!)
If you want, you may print out the PDF and use it with your students!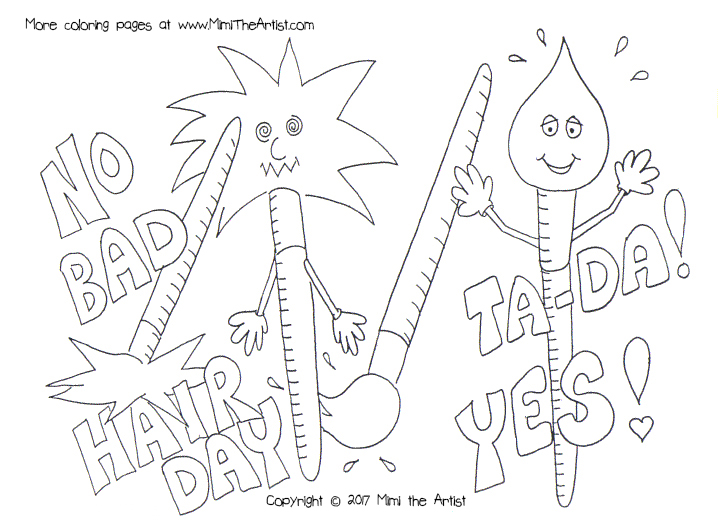 Free coloring pages for your students are available on this site too!
Save
Save
Save
Save
Save
Save
Save
Save